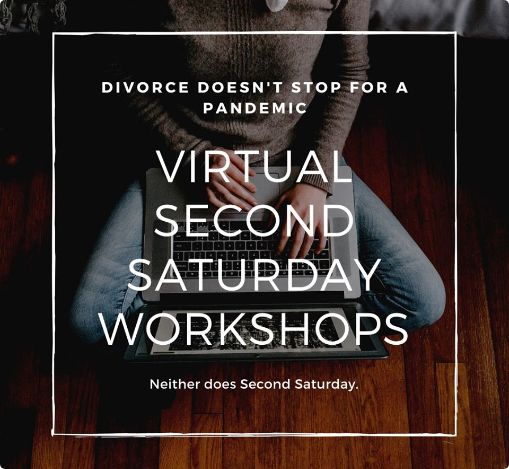 Virtual Divorce Workshop: Get Help and Support from Home
This free online divorce support group, based in Fort Collins, CO, offers non-biased financial, emotional and legal advice from qualified local professionals, providing people with the knowledge, support, resources and trust that they need to survive the divorce process and move forward with confidence toward a new life.
It's like a 'divorce survival guide', providing free divorce advise in Colorado and beyond. It's a part of the national Second Saturday program and, as the name implies, meets the second Saturday of every month. It is free of charge.
Topics at a typical workshop will cover a wide range of issues, such as:
How to organize your finances
The difference between legal separation and divorce
Whether or not a therapeutic separation is right for you
How to set yourself up for a new mortgage
Co-parenting issues
Issues around self-care
Joint custody
Understanding key financial concepts during divorce
And so much more
Every Second Saturday of the Month 9-11 am MST
Location: Online/Zoom
Divorce Mediation Options

Surviving A Narcissist Workshop
Contact Liz here for compassionate support
Did you know that January has unofficially been dubbed Divorce Month? Why is that? Well, who wants to spoil the holiday season with talk of divorce...
read more